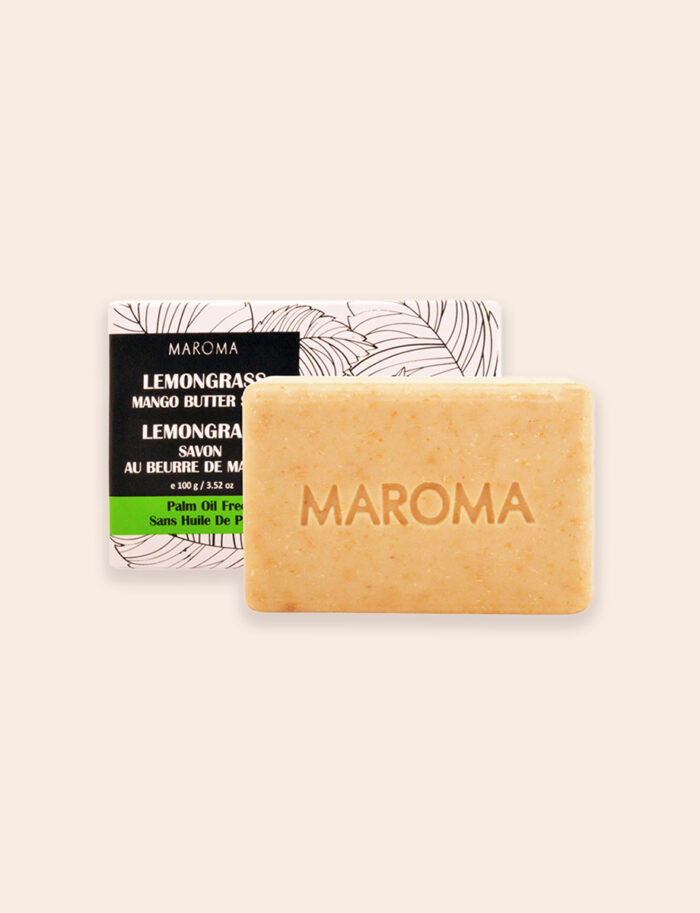 Mild Scrub Soap-Lemongrass – 100gms
Lemongrass scrub soap is 100% natural, cold pressed, triple milled soap and handcrafted with mango butter and other rich botanical extracts. The finely ground lemongrass leaf powder acts as a gentle exfoliating scrub. The fragrance is blended with natural essential oils giving your skin a revitalising and refreshing effect. No synthetic fragrances or Colors. No Palm Oil.
KEY INGREDIENTS
₹475.00
Description
BENEFITS
Refreshing, toning and firming the skin, antibacterial and anti-fungal properties.
HOW TO USE
On wet skin, Use in daily both on body and rinse off.
FULL INGREDIENT LIST
Cocos Nucifera Oil(Organic Coconut Oil)*, Madhuca Indica Seed Oil(Mahua Oil), Sodium Hydroxide**, Aqua(Demineralized water), Helianthus Annuus Seed Oil(Sunflower Oil), Kaolin, Mangifera Indica Seed Butter(Mango Butter), Cymbopogon Citratus Leaf Powder(Lemongrass Leaf powder),[bg_collapse view="link" color="#4a4949″ expand_text="+ Show More" collapse_text="- Show Less" ] Cymbopogon Citratus Leaf Oil (Lemongrass Oil), Cymbopogon Martini Sofia Herb Oil(Gingergrass Oil), Cymbopogon Martini Oil(Palmarosa Oil). *Certified Organic **Used in saponification; not present in final soap product. [/bg_collapse]
Additional information
| | |
| --- | --- |
| Weight | 0.300 g |
| Dimensions | 9 × 3.2 × 6.3 cm |