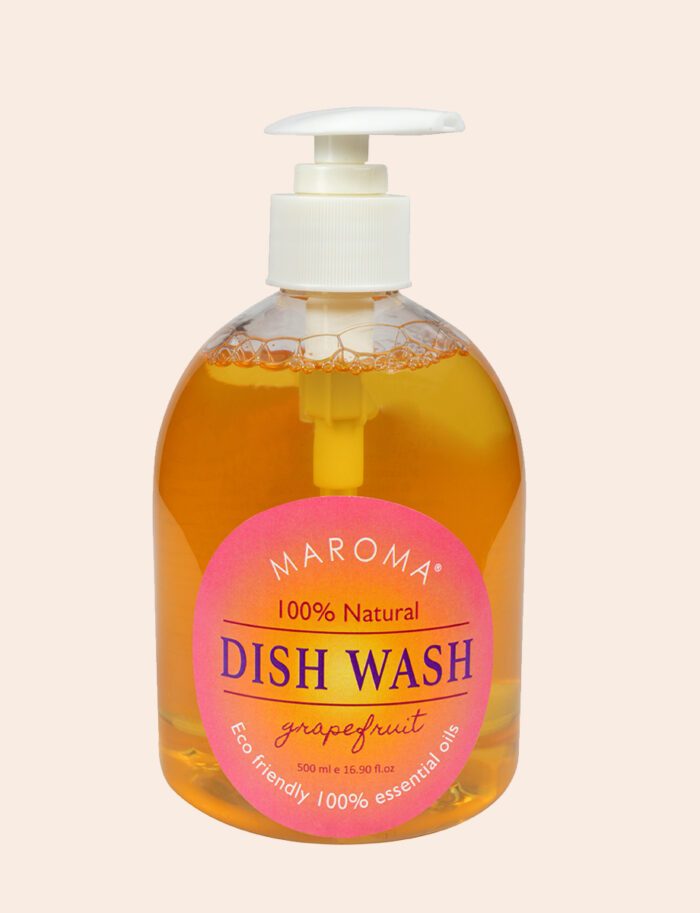 Dish Wash Graperfruit- 500ml
Maroma dishwash liquid is made with a natural anti bacterial formula of grapefruit & mint essential oils a formulation that is tough on stains and gentle on hands keeping your dishes odourless and sparkling clean.
KEY INGREDIENTS
₹760.00
Description
BENEFITS
Natural antibacterial dish wash that keeps your dishes sparkling clean and odorless. Its tough on grease but gentle on your hands.
HOW TO USE
Dilute a few drops in a small bowl of water & stir up a nice foam. Dip scrubber in the solution, wash utensils clean & then rinse well.
FULL INGREDIENT LIST
Aqua, Alpha olefin Sulphonates*, Cocamidopropyl beatine*, Disodium Laureth Sulpho Succinate*, Lauryl Glucoside*, Lenetol SWAK*, [bg_collapse view="link" color="#4a4949″ expand_text="+ Show More" collapse_text="- Show Less" ] Natural vinegar, Citrus paradisi Oil, Mentha Piperita Oil. *Naturally derived  [/bg_collapse]
Additional information
| | |
| --- | --- |
| Weight | 0.950 g |
| Dimensions | 9.5 × 4 × 19.8 cm |